Dear Men Who Cook Volunteer,
After 2020 & 2021 COVID-precaution cancellations, we're ready to fire up the ovens and crank up the burners for the 2022 MEN WHO COOK event – Will County's tastiest fundraiser!
I extend my personal invitation for you to show off your culinary skills as a participating cook, while raising money to support the Will County Children's Advocacy Center which provides hope, healing and justice for children, ages 3-17, who have endured severe physical abuse, sexual abuse, sexual exploitation, child pornography, neglect, and exposure to violence.
MEN WHO COOK features local men who whip up their favorite appetizer, side dish, entrée or dessert and offer bite-size samples to over 1,000 guests – in a friendly and spirited competition. Dishes are judged by the attendees, with prizes awarded for the most popular recipes.
This year's competition is Saturday, October 22, 2022 from 6-9 PM at the JJC Weitendorf Agricultural Center, 17840 W. Laraway Road, Joliet.
There is no registration fee to participate as a cook; however, cooks are responsible for purchasing/providing their own food.
Dishes must be prepared before arrival.
We provide one 6 ft. rectangle table with a table cloth, a sterno wire rack and burning fuel, plastic sporks, 2 oz. tasting cups, and napkins. Volunteers are available throughout the evening to provide cooks with supplies or any other needs.
Cooks are expected to provide their own serving utensils and extension cords, etc.
Cooks may unload food and supplies beginning at 4 p.m. on Saturday. All cooks and helpers must be in place and set up by 5:30 p.m.
Each food entry is provided FREE admission for 1 cook and 1 assistant; additional guests/helpers must purchase tickets online or at the door. Money raised at this event goes to support the Will County Children's Advocacy Center programs that provide hope, healing & justice for abused children.
Prizes for cooks in the AMATEUR COOK DIVISION are awarded for the top 3 dishes in each category: Appetizer, Side Dish, Entrée & Dessert and for best workstation display/theme. The Professional/Commercial DIVISION is for those who work at restaurants or other eating and drinking establishments. The top three in this category will be recognized, regardless of what type of dish they enter.
Cooks are expected to stay the entire evening to meet and greet people, and give information on their dish. Providing printed recipes is welcomed.
Creatively decorating your workstation, and promoting your business/organization is strongly encouraged!
To register as a cook, complete the ONLINE COOK REGISTRATION FORM here by October 1, 2022.  Due to limited space, only the first 50 cooks will be accepted – so don't delay!
If you have questions, or need additional information, contact Will County CAC executive director Lisa Morel Las at lmlas@willcountyillinois.com or (815) 774-4562.
The overwhelming success of MEN WHO COOK has always been driven by the tremendous spirit, camaraderie and enthusiasm displayed by our cooks. I thank you in advance for your participation, and I look forward to seeing you for a fun and profitable fundraising night.
Sincerely,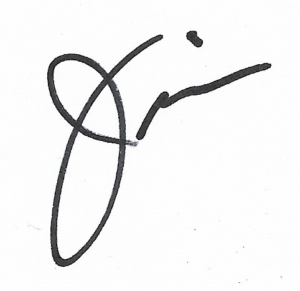 James W. Glasgow
Will County State's Attorney