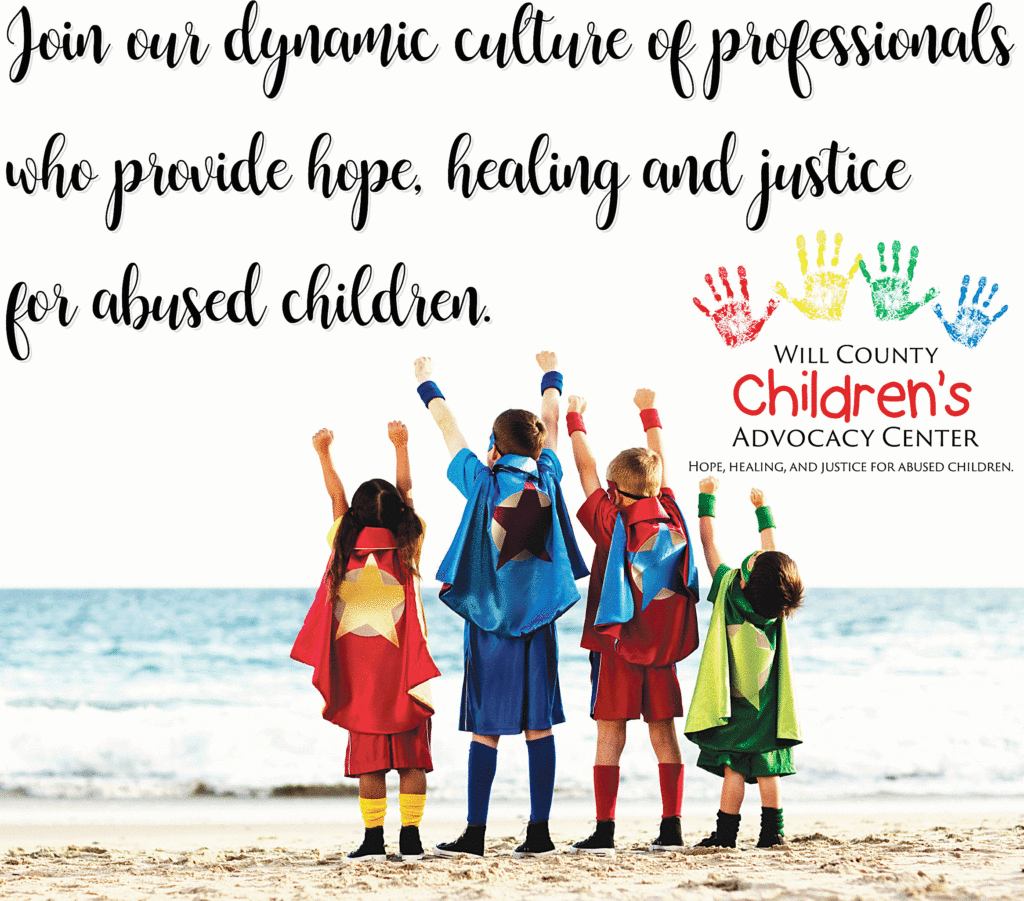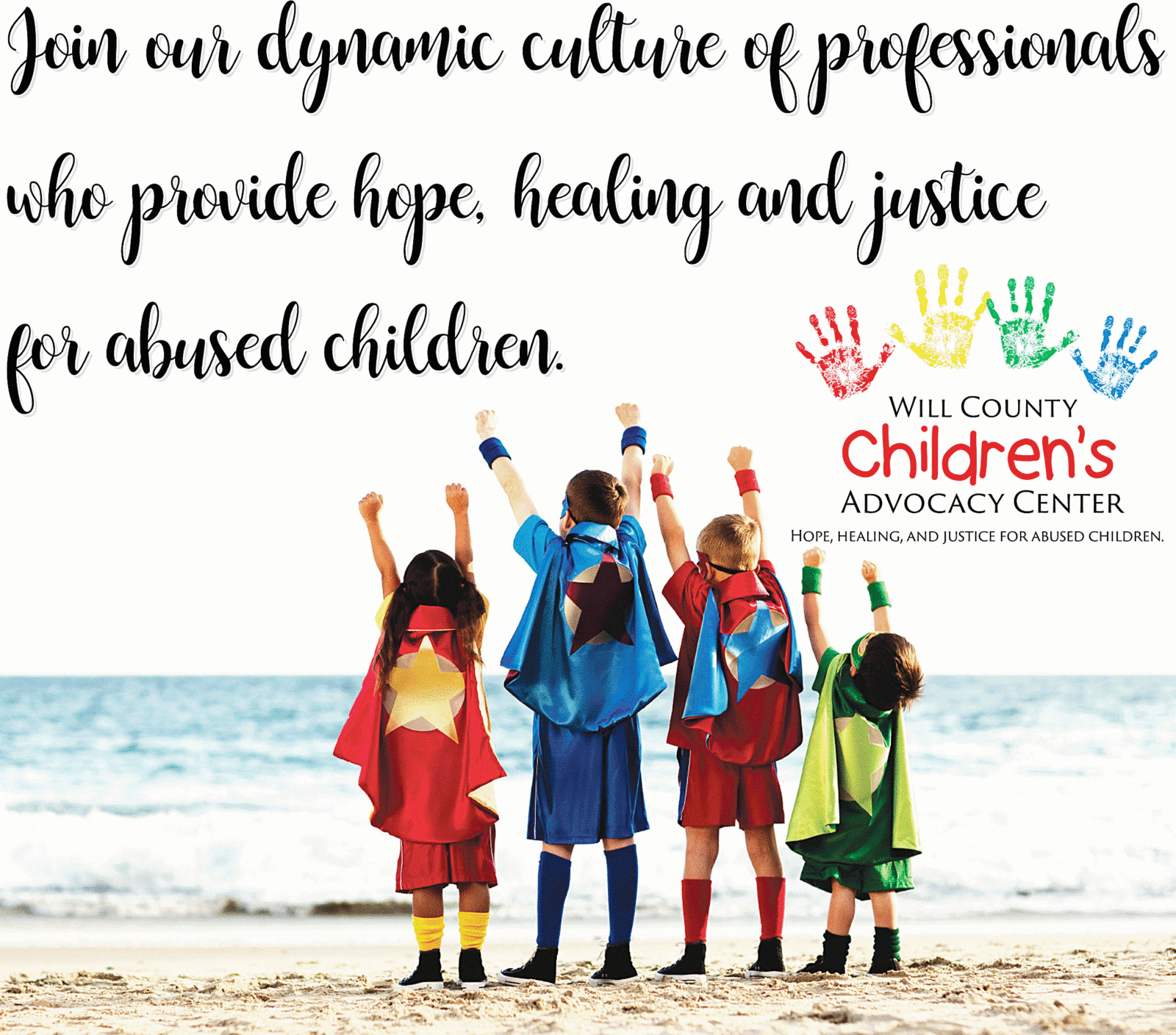 Thank you for your interest in becoming a part of the Will County Children's Advocacy Center's team.  Current full-time, exempt job openings:
Culturally diverse and bilingual (English-Spanish) individuals are strongly encouraged to apply. 
TO APPLY: Please send resume and cover letter to lmlas@willcountyillinois.com -- and include the position title in the subject line. NO PHONE CALLS, NO IN-PERSON VISITS. All positions open until filled.
The Will County Children's Advocacy Center was founded by Will County State's Attorney James W. Glasgow in 1995 as a quasi-governmental non-profit Section 501(c)(3) organization to provide hope, healing and justice for Will County children and non-offending family members who have endured physical and sexual abuse, exploitation, neglect and exposure to violence.
Salaries and benefits offered are competitive with other private and public sector positions. Employment benefits vary according to full-time or part-time employment status and between employee groups.
Benefits
Wellness Program
Vacation (based on seniority and years of service)
Paid Holidays
Sick Leave
Personal leave
County Retirement Plan
Choice of Two Health Plans
Dental Plan
Vision Plan
Life Insurance
Disability Insurance
Employee Assistance Program
Deferred Compensation (IRS Section 457) - Employee Paid
Other Services Offered
Supplemental Life Insurance
Credit Union
Direct Deposit
Flexible Spending Account
JOB SUMMARY: Working in a multidisciplinary (MDT) environment, the Grants Manager is responsible for researching viable prospects, developing compelling narratives, and creating effective proposals to secure grants and other funding to support the Will County Children's Advocacy Center's mission and programs.  Must maintain relationships with private and public grant funders, and provide all required reports, updates, and renewal applications. Required coordination with State's Attorney's Office staff and CAC client service/program staff to develop proposal concepts, prepare project budgets, define project objectives, write and submit grant proposals, and report outcomes.  Occasional evenings and weekends required.  See full job description here.