The Will County CAC provides hope, healing and justice for children (and non-offending family members) who have endured physical and sexual abuse, sexual exploitation, child pornography, neglect, and exposure to violence.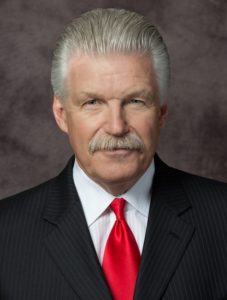 The Will County Children's Advocacy Center was established by Will County State's Attorney James W. Glasgow in 1995 to provide hope, healing and justice for children who have endured severe physical abuse, sexual abuse, sexual exploitation, neglect, and exposure to violence.  In 1995, the FRIENDS OF THE WILL COUNTY CHILDREN'S ADVOCACY CENTER was created to allow the Will County CAC to raise necessary donations from empathetic and generous individuals, businesses and organizations to carry out our life-changing mission.
When children make an outcry of sexual abuse, a trained and compassionate interviewer obtains an accurate statement in a neutral, non-suggestive, and child-friendly environment. Forensic interviews recorded at the Will County CAC have been used in the successful prosecution of hundreds of child predators. In addition, the staff provides children and families with advocacy services and trauma-informed therapy, to enable the healing process to begin.

If you suspect child abuse in Illinois, call your local police department (911) or call the 24-hour Child Abuse Hotline at 800-25-ABUSE (800-252-2873 or TTY 1-800-358-5117). If you believe a child is in immediate danger of harm, call 911 first.
In non-emergency situations, mandated reporters may report suspected child abuse or neglect using the new Online Reporting System. For more information about the guidelines for reporting child abuse or neglect, read the Care Enough to Call brochure in English, Español or Chinese (中国).